Cooler than Brad Fallon – Is there anyone cooler than Brad Fallon?
Cooler than Brad Fallon - Jason Hennessey

Is there anyone on earth cooler than Brad Fallon?  Google refers to Brad as not only the Coolest Guy (With Authority) but also the Coolest Guy on the planet.  I thought it would be a "cool" experiment to try and rank for Cooler than Brad Fallon.
Why do I want to be Cooler than Brad Fallon?
Although new to the SEO and Internet Marketing community, I have learned that EVERYONE wants to be cooler than Brad Fallon.  This includes Jonathan Leger, Mike Filsaime, Peter Drew, Daniel Molano, and even Aussie James Schramko. While they ALL battle to take the coolest reign away from Brad, I thought I would just go the easy route and officially claim myself  "Cooler than Brad Fallon".  So there I said it….Today on September 6th, 2009 — I Jason Hennessey consider myself Cooler than Brad Fallon.
What makes me Cooler than Brad Fallon?
I grew up on Long Island, New York – Not only is New York the coolest city on the planet, but we also have the coolest pizza, coolest bagels, coolest language, and coolest people.  So Mike Filsaime must be a pretty cool guy himself.   As a matter of fact I went drinking with him in Atlanta during Live 8 – he is REALLY cool.
In 1996 after graduating from High School, I joined the coolest military branch – The United States Air Force.  They even shipped me out to the 2nd coolest city on the Planet – Las Vegas, NV.
After 4 years serving active duty, I started one of the coolest business's on the planet – A Mobile DJ Entertainment company.  Would you believe people actually paid me to bring my coolness to their parties.
Then to Top that – I was hired as a Radio Personality in Las Vegas, and for 8 years my COOL personality would broadcast to over 5 Million people every night – as I played the coolest genre of music "The 80′s"
In 1999 I married the coolest & prettiest wife on the planet, Bridget Hennessey and we have been married for over 11 years.
And we have two of the coolest kids on the planet JJ and Zachary Hennessey.
I also have the coolest family on the planet.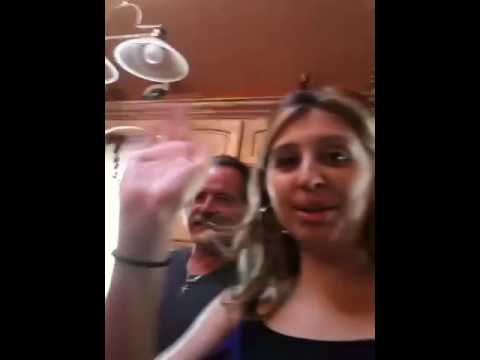 So as you can see my life has been pretty cool so far.
-Jason Hennessey
Cooler Than Brad Fallon